Discover DeCrypt e-News April
<!
Website supported by Cass Stephens:-




Latest News
Dick Sheppard (1942-29)
We are saddened to learn that former Cryptian and stunt driver Dick Sheppard, who once held the record for having the most entries in the Guinness Book of Records, has died aged 90.  The following is extracted from his obituary published in Punchline Gloucester.
Derek Pearce (1934 – 1939)
We are saddened to learn of the death of Old Cryptian Derek Pearce who we heard from last year when he wrote to tell us of his meeting a fellow Cryptian in his care home in Norwich.
The Crypt School: A day in the life of two students in lockdown
From the ins and outs of remote teaching to some fun extracurricular activities, this SoGlos finds out more about in Gloucester.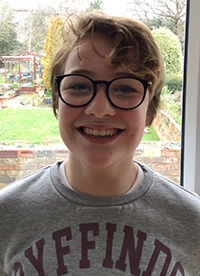 About the experts – Theo and Marianne, Year 7 students at The Crypt School
As Year 7s,
Login Status