Discover DeCrypt e-news March 2020
<!
Website supported by Cass Stephens:-




Latest News
The Crypt School: A day in the life of two students in lockdown
From the ins and outs of remote teaching to some fun extracurricular activities, this SoGlos finds out more about in Gloucester.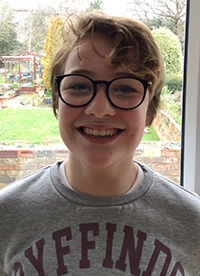 About the experts – Theo and Marianne, Year 7 students at The Crypt School
As Year 7s,
Barrie Gordon SIMS (1953-60)
We are saddened to hear news from America of the passing of Barrie Sims, a longstanding member of the OCC.
Barrie Gordon Sims, 78, a resident of Columbia, Maryland, died of Covid 19 on Friday, November 27,
The Wheatridge Primary School
The School are delighted to announce the Department for Education's approval of a new and innovative free school for the children in Gloucester.
The Wheatridge Primary School aims to work closely with the community providing local children access to a world class,
Login Status