Gloucester Santa Fun Run 2018
Last year Matt Cass (illustrious OC and sponsor of this very site) organised the first Gloucester Rotary Santa Fun Run in Gloucester Park and he would like it to be even bigger and better on December 8th this year.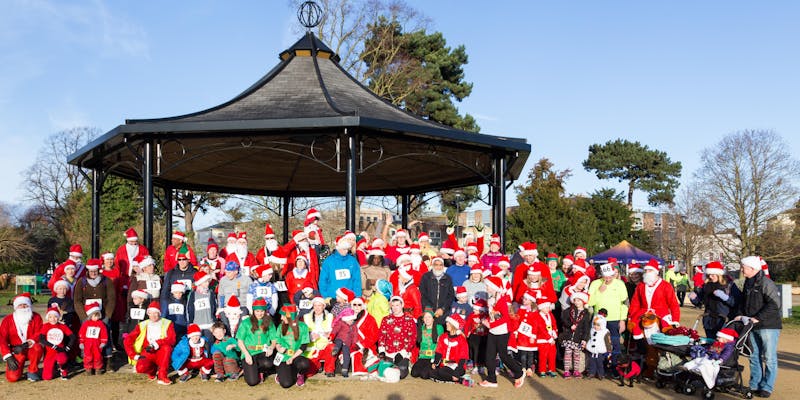 Organised by the Rotary Club of Gloucester and supported by Gloucester BID, Marketing Gloucester and Cass-Stephens Insurances Ltd. we hope that all ages, all abilities and all sections of our wonderful City will join with us to celebrate our Community by putting on a Red Hat (or, if possible, a full Santa Outfit) and running, walking or being pushed round a short route in the Park. There will be a 1K route and a 5K route. Registration begins in the park from 9:30am and the run starts at 10:15am on December 8th.
Registration fees: Blue Badge holders/wheelchairs free, Under 16s £4, Adults £8 and Teams of 4 £20. The money will be used to buy medals and pay for the set up costs for the event – any funds left over will be donated to local charities.
Click here for details and entry