Discover DeCrypt e-news March 2020
<!
Did you know? OCRFC unbeaten
Did you know that the Old Cryptians RFC 1st XV are unbeaten in both the league (Wadworth 6X Gloucestershire 1) and the Cup so far this season,  Not only that but they have a +440 point difference and are 21 points ahead of 2nd place in the league.
The 3rd XV are also in top spot of the Gloucester and District 3 and the club recently fielded a 4th XV.  Coupled with a thriving youth structure, this really is a club on the up.
On 28th March (same day as our dinner/AGM) the 1st XV will play Fairford in a return match – Fairford are the only team not to have lost against the OCs this season, the away fixture resulted in a 10-10 draw.
What better way to set up your OC dinner than to watch the OCRFC 1st XV continue their impressive season.
** CANCELLED ** OCC AGM and Annual Dinner
Old Cryptians' Club Annual Dinner
** C A N C E L L E D **
It is with great disappointment that the committee have decided to cancel the annual dinner on March 28th 2020.
This is not a decision we have taken lightly, but with the general uncertainty around Covid-19 we feel it is better to cancel now with a little notice on our own terms than face the potential of being forced to cancel at the last minute.
We will be in touch with all members who have already paid for tickets.
The Annual General Meeting (AGM 2020) will take place at a future date which we are working on now.  It is likely to be coincident with the next committee meeting on 12th May at 19:30 at the School, but the details will need to be confirmed with the school and an update and invitation will be sent to all members.
I sincerely apologise for taking this action, but it seems to be the sensible option.
Regards,
Adam
OCC President
eNews January/February 2020
Coffee and Prayer Together
Brexit is a cause of great celebration for some and great sadness for others. But now is the time when we must come together to serve the common good in our city, our nation and in our relationship with the rest of Europe. Whatever the future holds, Christians believe that we can entrust the future to God; therefore there is always hope.
The Archbishops and our own Bishops too have urged us all to listen to one another and to pray together too. Whether you voted leave or remain, what are the three main things that we have in common that we can build on for a better future as a community?
You are invited to gather to discuss this question and others over coffee in the schoolroom at Discover DeCrypt on Friday 31 January 11.00-12.30. Let's find common ground together and commit the future to God.
Canon Nikki Arthy
Pancakes for Shrove Tuesday
Tuesday 25 February 3.00-7.00pm
Join us in the Schoolroom for pancakes on Shrove Tuesday any time between 3.00pm and 7.00pm. Our willing chefs will be preparing delicious pancakes with a range of toppings including bananas and cream, maple syrup with strawberries…and lemon and sugar for the die-hard traditionalists! Tea and coffee will also be available.
'Shrove' comes from the verb 'to shrive' which means to confess. In the Middle Ages Christians went to confess their sins the day before Ash Wednesday, which marked the start of Lent. As Lent was a time of fasting, when meat and dairy were prohibited, Pancakes were eaten on Shrove Tuesday to use up all the forbidden eggs, cream, butter and milk.
Donations will go to the Church Urban Fund. CUF was established by the Church of England as a practical response to unmet need and has been active in local communities for over 30 years. It works through the Church of England's local parish networks, and alongside other faith-based and secular organisations, to bring about positive, long-term, sustainable change in neighbourhoods. It works through building trust, empowering local people to have a go at addressing the areas of greatest need in their communities, and speaking out against injustice.

Every Friday:
Coffee, Cake and Conversation 10.30am-12.30pm
Prayers for the City 1.00pm
LGBT+ Rainbow Cuppa @DeCrypt
Wednesdays 29 January & 26 February 1.00-3.00pm
We are delighted to be co-hosting the Rainbow Cuppa together with LGBT+ Partnership Cheltenham, Gloucestershire & connected areas and Age UK Gloucestershire. Come and enjoy a cuppa and a chat in a safe, friendly and calm space for all LGBT+ folk and allies, supported by the broader community.
New to Discover DeCrypt the first of a monthly
FUNtastic Community Fair
Saturday 8 February 10.00am-3.00pm
"Cake is a symbol of joy, celebration, belonging, friendship and love."
Viva O'Flynn grew up in the Philippines where she learned to bake from her grandmother, helping in the kitchen from the age of 5. For Viva, you eat cake to enjoy life.:
"The wafting aroma of freshly baked homemade goods transports me back to my childhood years and I'm filled with love. Whenever I bake, I listen to love songs, so my secret recipe, which isn't so secret any more, is love."
Viva studied as a chef at Le Cordon Bleu, London. Since marrying and settling in Gloucestershire, she has started a highly successful business, Love Viva Cakes and Crafts, last year winning Creative Business of the Year Runner Up and Best New Business Finalist awarded by the Women's Business Club.
Her latest enterprise is a series of 'Funtastic Craft Fairs' to be held here at Discover DeCrypt once a month. The first is on Saturday 8th February from 10.00am until 3.00pm. There will be delicious cakes, lovely handmade crafts, gifts and lots of shopping for everyone. And it's free entry. With Valentine's Day just around the corner, stop in for a taste of Viva's cakes and crafts and take home a little love!
Half Term Creative Crafty Club


Wesdnesday 19th February
Thursday 20th
Friday 21st
11.00am – 12.30pm
Looking for some free, fun family activity over Half Term?
Come and get creative with paint, pens, glue and glitter. We'll be taking our pencils for a walk, painting to music, exploring watercolours and thinking colourfully about spring…Ideal for 7-12 year olds, but younger children will manage well with a bit of adult help. There is no charge, but we invite a donation to help cover the cost of materials. More information on the website http://www.discoverdecrypt.org.uk
Gardening in the Churchyard
The birds are singing, green shoots are struggling up through the mud and spring is on the way….how about a little gardening? Starting with the weekend of February 1st and 2nd, we will be inviting enthusiastic volunteers to join us in the churchyard on the first weekend of each month for whatever seasonal tasks are required. This month it will be mainly weeding, clearing brambles and nettles and litter picking. You don't need to be a knowledgeable gardener (though gardeners are most welcome!) just be sure to bring a pair of gloves and any tools you might have. Discover DeCrypt will offer hot tea and coffee and a place to warm up when your fingers get chilled. Let's make the churchyard into a beautiful and safe community space for all to enjoy.
Reminder: the churchyard is in the care of the City Council, which provides a team periodically to do the heavy work. Discover DeCrypt is joining with neighbours, residents and local gardeners to form a community group for maintaining and improving the churchyard. If you'd like to get involved, come along to a gardening weekend and introduce yourself.
Keep up to date with news and events on our Facebook page and Twitter
Project Office t:01452 305235
Tell us what you think!
Feedback is appreciated
Copyright © 2020 Discover DeCrypt, All rights reserved.
You are receiving this email as you registered an interest to receive news from us.

Our mailing address is:

Discover DeCrypt

St Mary de Crypt Church and the Old Crypt Schoolrooms

Southgate Street

Gloucester, GL1 1TP

United Kingdom

unsubscribe from this list update subscription preferences
Air Vice-Marshal John Lawrence CB, CBE, AFC
---
We are sad to learn that Air Vice-Marshal John Thornett Lawrence CB, CBE, AFC, who was educated at the school, died on 18 December.
There are obituaries available on line from
The Times (December 24th) – registration required*
Also a brief biography on the RAF Web.
*We have requested permission to reproduce the obituary in full which we will do assuming permission is granted.
---
End of year reflections
A few thoughts and recollections as I near the end of the first half of my term as president of the OCC – it seems like the time has flown by.
This is available (with pictures!) as a pdf download from here – Christmas Update
Gerald Harris 1947 – 1953
---
Gerald Harris, born in 1936, died on 28th October 2019 aged 83 after a long battle with Alzheimer's.  He was a husband to Irene, dear father of Jane, Claire and Fiona and much loved grandfather and great-grandfather.  The funeral service was held at Gloucester Crematorium on 27th November.
After the Crypt School, he attended St Luke's College, Exeter, qualifying as a School Teacher.  He was to become a well-respected Headmaster of Warden Hill School in Cheltenham.
Gerald captained the Old Cryptians' Rugby Football Club, playing in 217 matches.
He was an ardent and loyal member of the OCC committee for many years.
[A full obituary will be published in the next Cryptian magazine.]
---
eNews December 2019
All dressed up for
Christmas
Singing, storytelling and…more mince pies
This Saturday 14 December there'll be Carol Singing for Christian Aid from 10.30am outside in Southgate Street, with mince pies and hot drinks in the Schoolroom. Then in the afternoon Chloe of the Midnight Storytellers brings us some Festive Fables at 2.15pm. Free family storytelling – take a break from Christmas shopping and settle down with a cup of tea or mulled apple juice.
Struggling with your Christmas shopping? Help is here!
If you are struggling with your Christmas shopping, don't despair! We will be holding a Christmas 'Pop-up' shop every Saturday in December up to Christmas. This will be a festival arrangement of our current stock, with some additional goods from local crafters. We will also be serving seasonal refreshments: mulled apple juice, hot chocolate and mince pies/Christmas biscuits. Beautiful, original gifts that also support Discover DeCrypt…how can you resist?
For many of us Christmas is a time when we particularly remember those we love who are no longer with us to share the festive season. In the chancel is a tree where you can hang a star with the name of a loved one and leave a prayer request if you wish.
Three Wise Mop Men
Come and visit our walk-in nativity in the Raikes Chapel
This year we have a beautiful collection of mop people representing the Holy Family, shepherds and wise men. Come and say hello!
2020 Art and Craft Workshops
Booking opens in January
We have an exciting programme of art and craft workshops coming in 2020. There will be mosaics, painting with pastels, watercolour, clay coil pots, basket weaving, wet felting, gift making workshops and family workshops. We'll be posting dates in January. If you'd like to go on the list for Early Bird booking discounts please email mail@discoverdecrypt.org.uk
We will be closed for Christmas from Monday 23 December to Wednesday 1 January inclusive. Have a very merry Christmas and happy new year!
Sunday 19 January Christian Unity Service at 6pm
Thursday 30 January Brexit Coffee Morning at 11.00am
Tuesday 25 February Pancakes for Shrove Tuesday 5.00pm
Keep up to date with news and events on our Facebook page and Twitter
Project Office t:01452 305235
Tell us what you think!
Feedback is appreciated
Copyright © 2019 Discover DeCrypt Project Office, All rights reserved.
You are receiving this email as you registered an interest to receive news from us.

Our mailing address is:

Discover DeCrypt Project Office

2 St Mary's Street

Gloucester

Gloucester, GL1 2QR

United Kingdom

unsubscribe from this list update subscription preferences
Gloucester Santa Fun Run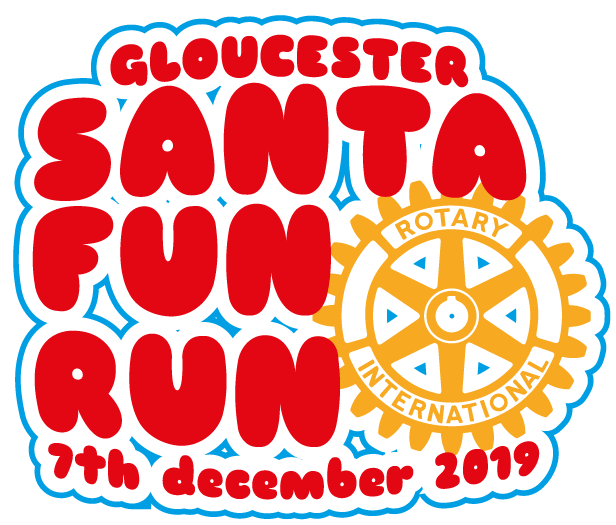 The now annual Gloucester Santa Fun Run will be held on Saturday 7th December.
Old Cryptian stalwart and committee member Matt Cass is behind the fun run which raises money for local charities.
See their website for all the details and to register for the event.
Discover DeCrypt November E-news
2018 during capital works
Art in the City summer 2019
A Reflection from Canon Nikki Arthy
It is 10 years since I first walked into St Mary de Crypt Church. I had tried to visit before but found the church locked. Finally my perseverance paid off and I was not disappointed. Light shone through the beautiful East window spilling into an otherwise dark church. The sense of history, spirituality and prayer was palpable. This was a historic place but more; this was a holy space where the stories of many of the people of the city meet with the story of God.
Finding a new direction for a church in danger of redundancy is no small task. Factor in an adjoining Tudor schoolroom and the challenge is even greater. Looking back over these 10 years, I could not have imagined the journey that so many of us embarked upon. But seeing the buildings so beautifully restored and enjoyed makes the tenacious hard work worthwhile.
Anyone who attended our opening service in March will know what a joyful event it was. As we head towards the start of our ninth month of operation, we continue to be delighted by how excited people are to use the buildings and how positive both visitors and residents are about the refurbishment and interpretation.
Packed into this first summer we have welcomed over 12,000 visitors, held concerts, drama, talks and exhibitions, hosted events for the Christian Arts Festival, Three Choirs Festival and our own Festival of Death and Life (see more below). We are providing regular space for adult education, community choir and drama rehearsals, tai chi, toddler play, art classes and coffee, cake and conversation mornings. Our regular Friday lunchtime service 'Prayers for the City' is re-established and the Raikes Chapel is a quiet reflective space for all.
Discover DeCrypt is proud to be a part of the heritage led regeneration of Gloucester. The buildings are a gift to the city; may they continue to be appreciated and enjoyed for many years to come.
Canon Nikki Arthy
The Darkest Midnight
Papagena performs at Discover DeCrypt this Saturday 4pm
TO BUY TICKETS NOW CLICK HERE
https://discoverdecrypt.org.uk/event/papagena-the-darkest-midnight/
Come out of the cold and rain this weekend for some heavenly music with mince pies and mulled apple juice to drive away the winter chill.
A seasonal programme featuring Celtic carols, Christmas motets from medieval England and Spain, winter songs – including a stunning arrangement of Joni Mitchell's The River – and contemporary carols for singers and handbells – something for everyone!
"…you will be, as I was, instantly hooked by the bewitching sound of Papagena" (John Quinn, music-webinternational.com 2018)
extraordinary voices…went down a storm (Sarah Walker BBC Radio 3)
Transgender Day of Remembrance
Thursday 20 November 11.00am-3.00pm
Members of the LGBTQ+ community will be holding vigil to mark this year's Transgender Day of Remembrance. Join us at any time during the day to light a candle and say a prayer for the lives lost to anti-transgender violence and prejudice over the past year and in previous years. All are welcome.
Three Shires Craft Fair
Saturday 23 & Sunday 24th November 10.00am – 4.30pm
The Crafters return with their gorgeous hand-made goods. From practical household items to the quirky and delightfully superfluous – you will find unique gifts here for all tastes and at affordable prices. Free entry with refreshments available in the Schoolroom.
Christmas Craft Workshop
Saturday 30 November 10.30am – 4.00pm
If you like flexing your creative muscles, then this workshop will offer plenty to enjoy. Make your own Christmas wreaths, swags and scented pomanders from dried fruit and foliage. Other crafts will include felting soap, decorating candles, creating winter lanterns and turning sticks and stones into unique toys, stylish gifts or personal keepsakes. We will be running activities suitable for all ages, so bring the children or grandchildren. There will be festive refreshments with cookie decorating (and cookie eating…) to keep the little ones happy.
The workshop is free, but we will be inviting donations towards costs of materials. Please see the website for a timetable of activities. Booking in advance is advised. http://www.discoverdecrypt.org.uk/event/family-christmas-craft-workshop/
Looking back at…

…our Festival of Death and Life
"Death is normal – it happens to all of us – but when somebody dies everyone acts like something's gone horribly wrong!" Erica Bust
Over the weekend of June 21-23 we staged the city's first ever Festival of Death and Life. It was a programme of music, poetry and talks, together with a creative art display and crafts for the family.
You might think that a weekend with talks about such things as grief and funerals would be miserable – in fact, while there were many thought-provoking moments, there was a lot of laughter. There is something liberating in facing the inescapable realities of life. As local writer Erica Buist put it: "Death is normal – it happens to all of us – but when somebody dies everyone acts like something's gone horribly wrong!"
With inspiring speakers, thoughtful discussions, new ideas and a genuinely supportive atmosphere, it turned out to be a great weekend – so much to enjoy, so much to think about.
We are now planning the next Festival of Death and Life – if you'd like to hear more about it as our plans progress, just email us at mail@discoverdecrypt.org.uk
It's good to talk – let's all be part of the conversation. Sandra Millar, Head of Life Events
God's Beautiful Acre
Calling all local gardeners…your churchyard needs you!
Working with our neighbours and local residents, there are exciting plans to improve the churchyard with new planting and paths. If you are a keen gardener, or even if you just enjoy doing something active in the fresh air, then this project is for you. We need plenty of willing hands to help tackle the weeds and take care of newly seeded grass. This is a great opportunity to turn the churchyard into a beautiful green oasis in the city centre.
For more information or to get involved please email us: mail@discoverdecrypt.org.uk
Saturday 7 December Christmas Concert at 11.00am
Friday 13 December Fundraising Concert for Footstep at 7.30pm
Saturday 14 December Festive Fables: Family Storytelling at 2.15pm

Keep up to date with news and events on our Facebook page and Twitter
Project Office t:01452 305235
Tell us what you think!
Feedback is appreciated
Copyright © 2019 Discover DeCrypt Project Office, All rights reserved.
You are receiving this email as you registered an interest to receive news from us.

Our mailing address is:

Discover DeCrypt Project Office

2 St Mary's Street

Gloucester

Gloucester, GL1 2QR

United Kingdom

unsubscribe from this list update subscription preferences