Take part in Gloucester's very first VIRTUAL Santa Fun Run and help a very worthwhile charity.
Take part in Gloucester's very first VIRTUAL Santa Fun Run in aid of the James Hopkins Trust Click To Tweet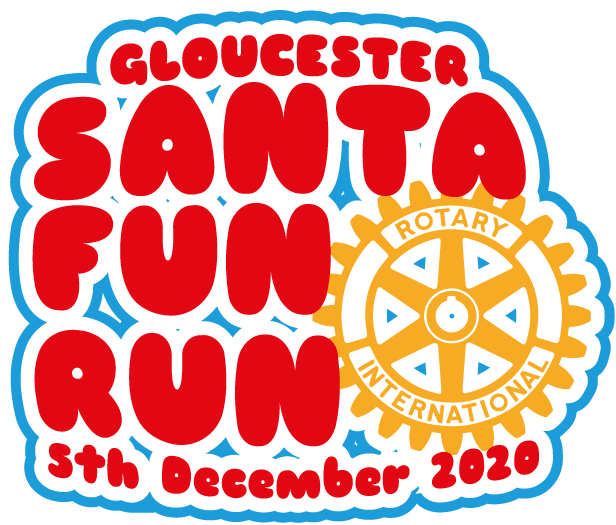 Run, Walk, Stroll or Jog a 5 kilometre course:
The plan was to do the fun run on Saturday 5th December 2020 in the city but obviously due to COVID19 we cannot in all honesty have the fun run and promise to keep everyone safe and lets face it we wouldn't be doing our job if we weren't keeping everyone safe.
So this year in line with other runs we have decided to have a virtual fun run; so welcome to the first ever Virtual Glos Santa Fun Run!
The aim is for people to sign up and donate their money to the charity and then choose when and where they do their fun run; all we ask is that you obey the current regulations regarding COVID 19 and respect other people whilst doing the run.
The plan will be for people to sign up as normal and instead of medals this year we will be giving out Santa Snoods to help keep you safe and as a bit of extra fun. So please sign up and either collect your snood (to help keep costs down) or we can post it to you.
During this worldwide pandemic Charities are not able to carry out their normal fund raising duties and yet they are expected to help out even more than they were in the past and as such they need our help more than ever.  Basically they need your help to keep going
So we are here to try and raise some much needed funds to support our nominated charities The James Hopkins Trust and have taken all reasonable precautions to make it safe for us and the public whilst doing so.
We also have extra Santa Snoods for sale should anyone need an extra one. £5 all profits to charity.
Please help us to help these charities, who will in turn help the people of Gloucester get back to some sort of normality
A FUN DAY FOR ALL
Please DRESS UP AS SANTA OR AN ELF to make it more fun:
So we look forward to you joining us by running in your full Santa Set up including your Santa Snood on Saturday 5th December 2020 or during that week and posting your photos to show that you've done it on our Social Media. Please use #GlosSantaFunRun
So put on a Santa Hat and Snood or a full Santa Outfit and run, walk or be pushed round a 1k or 5k route of your choice.